Welcome to the
CHURCH OF CHRIST
ASHAIMAN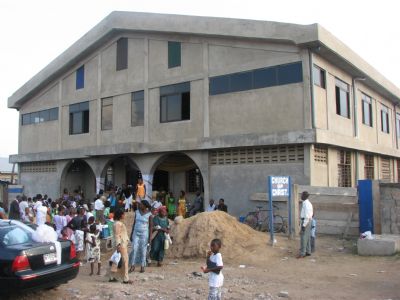 THE ONE TRUE CHURCH

I.

WHAT IS THE ONE TRUE CHURCH?
A. The Church Is Not A Building or a meeting place as some dictionaries define it.
B. The Church Is Not A Denomination, a Sect, A Cult Or A Human Originated Institution.
C. The One True Church Is A Called Out People. People Who Have Been Called By The Blessed Gospel Of Our Lord Jesus Christ.
D. The One True Church Is A Divine Institution Bought With The Precious Blood Of Our Lord And
Saviour Jesus Christ. This Was Planned And Accomplished Through The
Determinate
Counsel Of God In Order That Men May Be Saved As They Enter Into this Peculiar
Church - Rom.8:28-30; Acts 20:28; 2:23-25; Eph.1:4; Acts 2:47; Eph. 5:23. It is a called out people, and it comprises the saved ones - Acts 2:47.


II.

THE PROPHECY ABOUT THE ONE TRUE CHURCH AND ITS FULFILLMENT
A. Prophecies from the Old Testament:
1. God would not do anything without declaring it first to His prophets - Amos 3:7.
2. Jacob foretold that House of God was to be the Heaven Gate - Gen. 28:16-17.
3. The House of God is the Church of the Living God - ITim.3:14-15.
4. The House of God was to be established first in Jerusalem - Isa. 2:2-3; Mic. 4:1-2.
5. The Kingdom of God which is the church would be established in the Roman Empire - Dan. 2:44.
B. Announcements from the New Testament:
1. Upon this rock I will build my church - Matt. 16:13-18.
2. The kingdom shall come with power - Mk. 9:1
3. The message of repentance and forgiveness of sin which brings about the church shall
first be preached in Jerusalem - Lk. 24:46-47.
C. The establishement of the One True Church
- Acts 21-47:
1. Peter preached to the Jews who were observing the Pentecost feast about the death,
burial and resurrection of our Lord Jesus Christ - cf. Lk. 24:46-47.
2. About 3000 people were baptised and so the promised church was formed on the
pentecost day in Jerusalem.. - Acts 2:38-41.
3.