Our News and Announcements
Welcome to our news and announcements. Feel free to contact us with any questions you may have.
Subscribe to this news page via e-mail here -
Subscribe
VBS
8/4/2013
VBS starts next Sunday, July 23th, at 7 PM. This years theme is The Knights of Faith. Our teachers have worked hard to make this a fun and educational experience. Adult classes will be held in the auditorium, and we have many talented speakers giving lessons on various subjects.
More >>
Send me a reminder
---
Gospel Meeting
7/21/2013
Our sixth annual Gospel Meeting starts this weekend. Keynote speakers include Jim G. Willis, Sonny Smith, and Denver Folley. A meal will be provided each evening. We hope to see you there!
Send me a reminder
---
Teen Devo
5/24/2013
The teen Devo will be held on the 27th at the Clark's house.
Send me a reminder
---
Service Projects
5/11/2013
We take service seriously at the Main Street church of Christ. Our youth group has committed to helping with any needs in the community we can. We want to focus our efforts on assisting the elderly.
More >>
Send me a reminder
---
Nursing Home Singing
5/3/2013
28 of our members went to the nursing home this evening and sang to the residents. Everyone enjoyed themselves as we lifted the spirits of those who are confined to the home (and they lifted our spirits as well).
More >>
Send me a reminder
---
Kite Day
4/28/2013
Go fly a kite! That's right, we will get together and build and fly kites. The 1st thorugh 6th grade are welcome and there will be a prize for the best kite in each grade. Bring your friends and join us!
More >>
Send me a reminder
---
Report from the Mission Field!
4/21/2013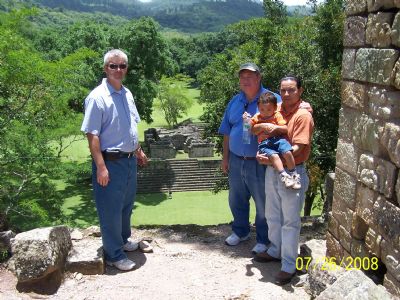 A couple of our men are in Honduras visiting our preacher and his family. While there they are enjoying some of the local sites in the area. The work is progress well in the country and the congregation is growing through sound preaching and the blessings of God.
More >>
Send me a reminder
---
We are an active group. Join us as we serve together!
Calendar
May 2013

S
M
T
W
T
F
S
1
2
3
4
5
6
7
8
9
10
11
12
13
14
15
16
17
18
19
20
21
22
23
24
25
26
27
28
29
30
31
5/1/2013
7:00PM Mid-week Bible Studies
There are no events on this day
There are no events on this day
There are no events on this day
5/5/2013
9:00AM - 11:00AM Bible Class and Worship
---
9:00AM - 11:00AM Morning Bible Class and Worship
---
6:00PM - 7:00PM Evening Worship

There are no events on this day

There are no events on this day

5/8/2013
7:00PM Mid-week Bible Studies

There are no events on this day

There are no events on this day

There are no events on this day

5/12/2013
9:00AM - 11:00AM Bible Class and Worship
---
9:00AM - 11:00AM Morning Bible Class and Worship
---
6:00PM - 7:00PM Evening Worship

There are no events on this day

There are no events on this day

5/15/2013
7:00PM Mid-week Bible Studies

There are no events on this day

There are no events on this day

There are no events on this day

5/19/2013
9:00AM - 11:00AM Bible Class and Worship
---
9:00AM - 11:00AM Morning Bible Class and Worship
---
6:00PM - 7:00PM Evening Worship

There are no events on this day

There are no events on this day

5/22/2013
7:00PM Mid-week Bible Studies

There are no events on this day

There are no events on this day

There are no events on this day

5/26/2013
9:00AM - 11:00AM Bible Class and Worship
---
9:00AM - 11:00AM Morning Bible Class and Worship
---
6:00PM - 7:00PM Evening Worship

There are no events on this day

There are no events on this day

5/29/2013
7:00PM Mid-week Bible Studies

There are no events on this day

There are no events on this day
Staff