Prayer List
11/10/2017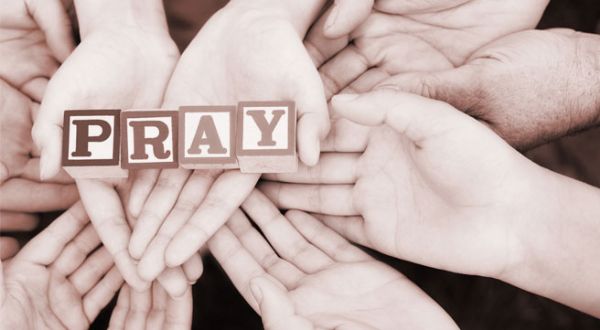 Hospital: Sky Rehab - Medical Center Franklin - Dorothy Ladd (#1015); Med. Center BG- Helen Farley (#3C02); Hospice BG - Rich Cardwell (Jerry & Barbara Wim's son-in-law)
Upcoming Surgeries: Buddy Morgan Nov. 16th at Centennial
Health Concerns, Recovering at Home, & Homebound:
Gr. #1: Clara Ruth Kinnaird, Ken Metcalf, Kenny Perkins, Elizabeth Tinsley, Myra Williams
Gr. #2: Danny & Betty Emerson, Larry Freas, Roy & Jane Gautier, Fred Leath, Evelyn Smith
Gr. #3: Ruby Johnson (moved to Greenwood Nursing & Rehab Center, Room #315, 5079 Scottsville Rd., Bowling Green, KY 42104), Joyce Bush, Earlene Carpenter, Ronnie Drake, Matthew Frazier, Bruce Jones, Nancye Jones, John Price, Jonell Price (treatments), Connie Young
Gr. #4: Peggy Grace (returned to MD Anderson for test), Mary Lou Hendrickson, Edith Cliburn, Mickey Grace, Jack Peyton (treatments), Maxine Thurmond, Jennie Young
Serving Our Country: Jonathon Pedigo (new address: 8800 Main St. Apt. 104C, Fort Drum, NY 13603), Jon Joshlin, Melanie Petitt (800 S. Main St., Apt. 2, Blacksburg, VA 24060), Kyle & Shannon Staron (620 Clark St., Southern Pines, NC 28387)
Family & Friends: Tom Arnemann, Bill Barker (treatments), Carolyn Bunch, Terry Cassity (treatments), Dean Cline (treatments), Cathy Cline (after surgery), Caleb Colquitt, Lea Ann Cook, Bill Cropper (treatments,) Dr. William Daniel (cancer), Debbie Drake-Davis, Elaine/Gordon Dorris, James Draper, Donna Freeman, Ashley Galloway, LaDonna Hickman, Virginia Johnson, Nell Johnson, Dorothy Ladd, Sherrie Leach, Lauraettte Morrow (treatments-Debbie Janes' step-mother), Bob & Sue Murphey (Lindy Sledge's parents), Barry Newton,
Sally Pedigo, Barbara Rogers, Judy Violett, Greg Warden, Jerry White, Bobby Witty, Kelsey Yates

Sympathy to the friends and family of Dorothy Newbold:
Our sweet sister Dorothy Newbold passed away early Friday morning, November 10th. Visitation will be held Saturday, November 11th from 2:00-7:00 p.m. with funeral services to be held on Sunday, November 12th at 2:00 p.m. at Gilbert Funeral Home.

Send me a reminder

Add this to my calendar