History
A SHORT HISTORY OF THE SANTA CRUZ CHURCH OF CHRIST
According to reports, the church of Christ in Santa Cruz had it's beginning over a century ago, in 1903.

The church rented property at 517 Center Street for many years, and later purchased that property. There was no baptistry in the building and people were baptized in the San Lorenzo River. The Christian church one block away had a baptistry, which was also used in later years. After the church purchased the property on Center Street, a fine baptistry was installed by a Brother Morrow. The picture behind our present baptristry was originally behind the one at Center Street.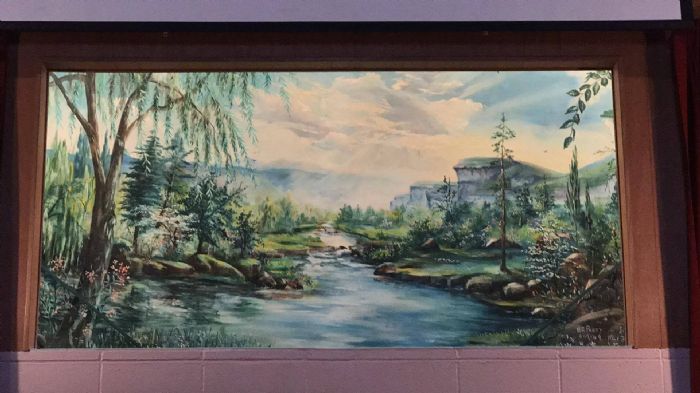 Next door to 517 Center Street was the Hackley Hall, often used by the church for potlucks and other events. Neva Jacobs and Paul Voorhees were married at Hackley Hall.

As the congregation grew, the building on Center Street was filled to capacity. The adjacent property was purchased, and the house was used as the preacher's home and for classrooms. Later, a house on Reno Way was purchased from Ralph and Evelyn Finch and became the preacher's home. Plans were made to purchase larger facilities.

Several pieces of property were considered for a building site and rejected. Brother Woody Cross discovered the present location, which was then purchased, and building plans were commenced. The building committee was composed of Woody Cross, Fowler Brooks, Ed McNeely, and Hoyt Haunsel.

Construction was started at the beginning of 1964, and the present building was completed and occupied in July of the same year. The present preacher's home was purchased due to its convenient location.