PowerPoint Library



This slide shower requires Microsoft PowerPoint program, or Microsoft PowerPoint Viewer, a FREE download from http://www.microsoft.com/en-us/download/details.aspx?id=13





The companion sermon MP3 audio, and Sermon Study Guide for each sermon are also available.

For MP3 Sermon audio, click on AUDIO button in the left hand column.

For Sermon Study Guide, click on DOCUMENTS button in the left hand column.






POWERPOINT SHOW MAY TAKE A FEW MINUTES TO START






Subscribe to this PowerPoint page via e-mail here - Subscribe
Click on the line of the PowerPoint you wish to view.


Uncovering the uncovered The Revelation of Jesus C
---
---
Uncovering the uncovered The Revelation of Jesus C
---
---
Uncovering the uncovered The Revelation of Jesus Christ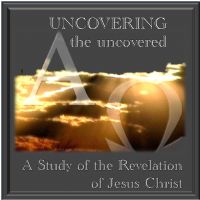 ---
---
L.I.F.E. PROOF of God
---
---
---
---
SEEING the UNSEEN through FAITH
---
---
---
---
---
---
---
---
---
Think On These Things
---
---
---
The Spirit of KNOWLEDGE & FEAR of the LORD 03
---
---
The Spirit of Counsel and Might
---
---
---
---
The Spirit of Wisdom and Understanding
---
---
---
---
FILLED with the FRUIT of the SPIRIT
---
---
---
The Spirit of Knowledge and Fear of the LORD 02
---
---
---
---
Jesus' Spirit of Counsel and Might
---
---
---
---
Christ's Spirit of Wisdom and Understanding
---
---
---
---
The Whole Creative Fulness of Divine Power pt 02
---
---
---
The Spirit of KNOWLEDGE & FEAR of the LORD
---
---
---
The FATHER'S Spirit of Counsel and Might
---
---
---
---
---
The FATHER'S Spirit of Wisdom and Understanding
---
---
---
---
The Whole Creative Fulness of Divine Power
---
---
---
---