Subscribe to this page via e-mail here -
Subscribe
Franklin Youth Group
UPCOMING FYG CALENDAR OF ACTIVITES/EVENTS/TRIPS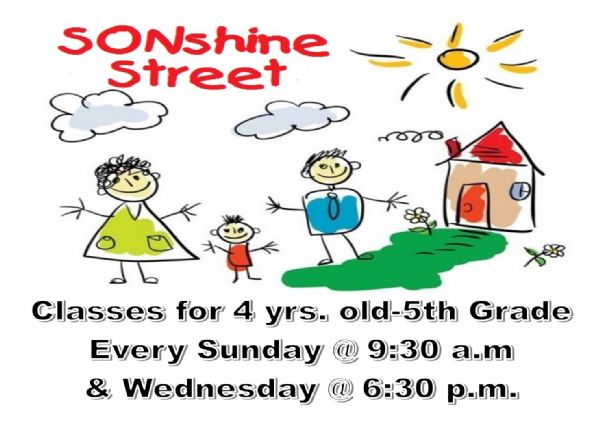 SONshine Street (4-year olds-5th Grade) will continue as normal on Sunday mornings and Wednesday nights. Cindy Ferguson, Megan Perkins, and Dawn Shrull will be coordinating the assignments for all classes. This will include class teachers and rotations.


FYG Teen Classes will continue as normal on Sunday mornings and evenings and also on Wednesday nights in the WEARhouse.
· Jim Brown & Steve McCarley will start a study on Finding a FAITH That Is My Own on Wednesdays.
· Scott Walker will start a study on the Book of Acts on Sunday mornings.
· Scotty Cook and Eli Hurt will start a study on the Sermon on the Mount on Sunday evenings

FAITHBUILDERS (4 years olds-5th Grade) will continue as normal on Sunday evenings.
A.S.W. (After School Wednesday) -- Steven Kirby (coordinator) -- ASW will resume in August 2019 when school starts back up.

Simpson County Youth Camp -- Steven Kirby (director) - applications are available here or at the church office.




Vacation Bible School -- Amy Hargrove & Amy Harrison (coordinators) -- July 21st-24th.


Bible Bowl -- Steven Kirby, Tammy Curd, Kelsey Ezell, Jamie Arney





Day Camp - June 25th & August 6th




Family Movie Night - June 29th


Memory Verses -- Jeff Shrull & Eli Hurt (coordinators) -- any of our kids who are participating in this activity may go and see Mr. Jeff or Mr. Eli and quote their scripture verse to them to receive their fry.

Youth Intern - Summer 2019



Eli Hurt will be working alongside of Steven Kirby in helping with the planning and executing of certain events and activities of the church youth & family ministry program. Eli has been attending Franklin for 12 years. He recently graduated from WKU with a degree in Corporate & Organizational Communications. He is currently working at UPS (loading trucks) and at Foundation Christian Academy where he serves as the schools Enrichment Teacher.
Make sure to keep an eye on the Pathfinder for news and information concerning the youth & family ministry program here at Franklin.
If you want to help and get involved -- be sure to sign up on one of the sheets in the foyer and/or see one of the elders, Steven Kirby, or one of the coordinators listed below.


Search for New Youth & Family Minister
The elders are being very prayerful and mindful of this next challenge ahead of them. Thoughts, ideas, and suggestions are being discussed on what the next step will be - please bring your thoughts to the elders! We want to get the best possible candidates we can to fill this very important position here at Franklin. We will take our time and be patient. We have faith that God will help lead the right man (and family) to Franklin to help us continue the great ministry we have here for the youth and families of Franklin-Simpson and the surrounding area. During the search process please pray for our new youth minister, his family, and that God will give the search team the discretion to choose His candidate for our church family.
---
Calendar
There are no events on this day
6/2/2019
9:30AM - 11:30AM Sunday AM Services
There are no events on this day
There are no events on this day
6/5/2019
6:30PM - 7:30PM Speaker Series - Women of the OT
6/6/2019
FYG Mystery Trip
6/7/2019
FYG Mystery Trip
6/8/2019
FYG Mystery Trip
6/9/2019
9:30AM - 11:30AM Sunday AM Services
There are no events on this day
There are no events on this day
6/12/2019
6:30PM - 7:30PM Speaker Series - Women of the OT
There are no events on this day
There are no events on this day
There are no events on this day
6/16/2019
Simpson County Youth Camp
---
9:30AM - 11:30AM Sunday AM Services

6/17/2019
Simpson County Youth Camp

6/18/2019
Simpson County Youth Camp

6/19/2019
Simpson County Youth Camp
---
6:30PM - 7:30PM Speaker Series - Women of the OT

6/20/2019
Simpson County Youth Camp

6/21/2019
Simpson County Youth Camp

There are no events on this day

6/23/2019
9:30AM - 11:30AM Sunday AM Services

There are no events on this day

There are no events on this day

6/26/2019
6:30PM - 7:30PM Speaker Series - Women of the OT

There are no events on this day

There are no events on this day

6/29/2019
6:00PM - 10:00PM Family Movie Night

6/30/2019
9:30AM - 11:30AM Sunday AM Services
---