Subscribe to this page via e-mail here -
Subscribe
Franklin Youth Group
UPCOMING FYG CALENDAR OF ACTIVITES/EVENTS/TRIPS

News & Notes:

An interactive fun class for grades 6th-12th in the Annex each Sunday night. Join us and bring a friend!!


Kids For Christ (K.F.C.)
K.F.C. is for grades Kindergarten-5th. It will be held on Friday, November 30th, from 6:00-7:30 p.m. Drop the kids off, we'll have dinner for them, a devotional and craft. It's always a fun night.


Challenge Youth Conference
Family Weekend FEB 24th-26th , 2019
All monies for registration, $35 (youth group is already paid for), and for youth hotel expense, ($100) is due TODAY. Please see Brian for payments. We still have rooms available if you or your family wish to attend.


NEW CLASSES FOR YOUTH GROUP
Beginning next Sunday, November 18th, the youth group boys and girls will be separated for a 5 week class study. PLEASE encourage your son/daughter to attend these very topical classes. Parents are encouraged to come to the final class on Sunday evening, December 16th.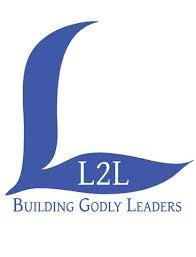 Lads to Leaders Area Programs - Every Sunday Afternoon @ 4:45/5:00 p.m. (see coach for details)

1st Sunday of the Month..................Oral Bible Reading & Debate
2nd Sunday of the Month..................................................Puppet Theater
3rd Sunday of the Month....................................Lads & Leaderettes Speech

4th Sunday of the Month....................................Song Leading & Songs of Praise


2019 L2L Convention will be April 19th-21st in Louisville, Kentucky
---
Calendar
There are no events on this day
12/2/2018
9:30AM - 11:30AM Sunday AM Services
---
10:30AM - 11:30AM Every One Counts Sunday
---
10:30AM - 11:30AM Baby/Child Sunday
---
11:35AM - 11:45AM Mission Trip Meeting
---
5:30PM - 6:30PM Sunday Evening Services

12/3/2018
7:45AM - 8:30PM Ladies Prayer Ministry

12/4/2018
8:30AM - 1:30PM Mother's Day Out
---
10:00AM - 11:00AM Ladies Bible Class

12/5/2018
10:00AM - 1:30PM People Serving People
---
3:00PM - 6:30PM A.S.W.

There are no events on this day

There are no events on this day

There are no events on this day

12/9/2018
9:30AM - 11:30AM Sunday AM Services
---
4:00PM - 5:30PM Elders & Ministers Meeting
---
5:30PM - 6:30PM Sunday Evening Services

12/10/2018
6:30PM - 8:00PM Men's Tool Exchange

12/11/2018
8:30AM - 1:30PM Mother's Day Out
---
10:00AM - 11:00AM Ladies Bible Class

12/12/2018
3:00PM - 6:30PM A.S.W.

12/13/2018
Ambassadors

12/14/2018
6:00PM - 8:00PM FYG Christmas Party @ the WEARhouse

There are no events on this day

12/16/2018
9:30AM - 11:30AM Sunday AM Services
---
2:00PM - 5:30PM Christmas Caroling
---
5:30PM - 6:30PM Sunday Evening Services

There are no events on this day

There are no events on this day

There are no events on this day

There are no events on this day

12/21/2018
Church Office Closed - Christmas Holiday

There are no events on this day

12/23/2018
9:00AM - 10:30AM Christmas Breakfast

12/24/2018
Church Office Closed - Christmas Holiday

12/25/2018
Church Office Closed - Christmas Holiday

There are no events on this day

There are no events on this day

There are no events on this day

There are no events on this day

12/30/2018
9:30AM - 11:30AM Sunday AM Services
---
5:30PM - 6:30PM Sunday Evening Services

There are no events on this day
---