Subscribe to this page via e-mail here -
Subscribe
SONshine Street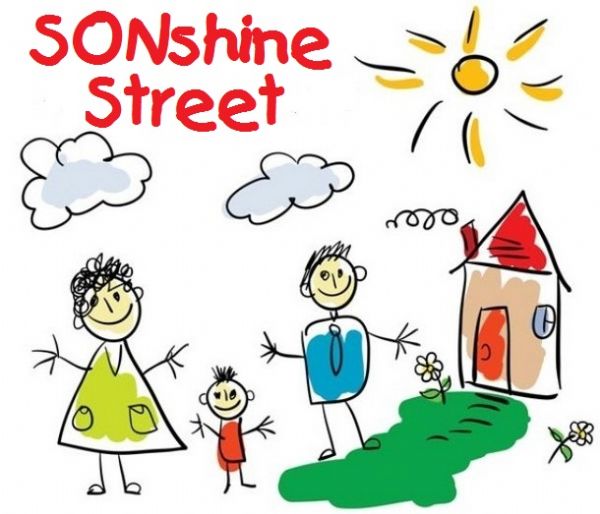 SONshine Street
is a brand new, interactive, full immersion learning experience for the youth of our congregation.
SONshine Street 2017 Video Tour
Loading the player...
A lot of physical work and time has gone in to accomplish the six very different education "stations" that the children will be learning in. These learning centers will include The Mustard Seed Café, The Museum of Biblical History, The Majesty Theater, Noah's ARKade, Creation Station, and the Bethlehem Good News Tech Center.

We will be utilizing the most current technology and education resources available in each of the rooms to accomplish the goal of educating our youth with sound and thorough Biblical teaching.

Classes are for all children age 4 years old thru the 5th grade on "the Street". The children will be in a rotating interactive class that will take them to each room on "the Street" over a three-week period. During this three-week period, the kids will learn the lesson in a variety of ways. Room assignments for each age group (4 yr.-K; 1st Gr.; 2nd-3rd Gr.; & 4th-5th Gr.) will be posted on the TVs at the end of the hallway, and hall monitors will be in place to assist you in finding your child's class. Classes will be held on SONshine Street on Sunday mornings at 9:30 a.m. and Wednesday evenings at 6:30 p.m.
The Rooms of SONSHINE Street:

The Mustard Seed Café:
Can you even imagine walking down a street and there NOT being a place to eat? That isn't the case on SONshine Street. The Mustard Seed Café is a place where our kids can have a fun, interactive and tasty way to learn the lesson of the day. This resource room is set up for how we do our snacks for vacation Bible school. The snacks are a way for the children to be engaged with each of the snacks they create reinforcing the lesson they are studying.

The Café includes a small kitchen with a refrigerator, convention oven, hot plate, and microwave. Instead of smaller tables and chairs, the center part of the room has a large island surrounded by stools. This island will serve not only as a workstation for the lesson, but as a place for the children to enjoy their snacks together.

The Museum of Biblical History:


The Majesty Theater:
Inside the theater there is tiered theater seating for 20, a large 70" smart television, sound/video equipment, a portable puppet stage, curtains and everything you would expect in a theater.

Noah's ARKade:

Creation Station:

The Bethlehem Good News Information & Technology Center:
This room is set up to look like a newspaper office where our children can come and have the latest technology at their fingertips to study that week's lesson. There are laptops and tablets loaded with the latest Bible software and Bible studies. Our children will be challenged to learn using the same technology they are already using at school and at home. Each of these new computers will be linked to the internet so there are even more possibilities to what the children will have access to, Bible videos, educational games, and more. This will be one of the rooms where our children are able to write stories and answers for the lesson they are studying.

"Walking On SONshine Street"
Newspaper Article from Franklin Favorite

http://www.franklinfavorite.com/features/article_4b6ac12c-bdd1-508b-8564-9ad4c6c2a2ed.html



---
Calendar
August 2019

S
M
T
W
T
F
S
1
2
3
4
5
6
7
8
9
10
11
12
13
14
15
16
17
18
19
20
21
22
23
24
25
26
27
28
29
30
31
There are no events on this day
There are no events on this day
8/3/2019
8:00AM - 1:00PM Back To School Bash
8/4/2019
9:30AM - 11:30AM Sunday AM Services
There are no events on this day
There are no events on this day
There are no events on this day
There are no events on this day
There are no events on this day
There are no events on this day
8/11/2019
9:30AM - 11:30AM Sunday AM Services
---
2:00PM - 3:00PM Mother's Day Out Open House

There are no events on this day

There are no events on this day

8/14/2019
5:00PM - 7:30PM Wednesday Night Series & Meal

There are no events on this day

There are no events on this day

There are no events on this day

8/18/2019
9:30AM - 11:30AM Sunday AM Services

There are no events on this day

There are no events on this day

8/21/2019
5:00PM - 7:30PM Wednesday Night Series & Meal

There are no events on this day

There are no events on this day

There are no events on this day

8/25/2019
9:30AM - 11:30AM Sunday AM Services
---
11:45AM - 1:00PM Senior Saints Luncheon

There are no events on this day

There are no events on this day

8/28/2019
9:00AM - 11:15AM MOPS
---
5:00PM - 7:30PM Wednesday Night Series & Meal

There are no events on this day

There are no events on this day

There are no events on this day
---