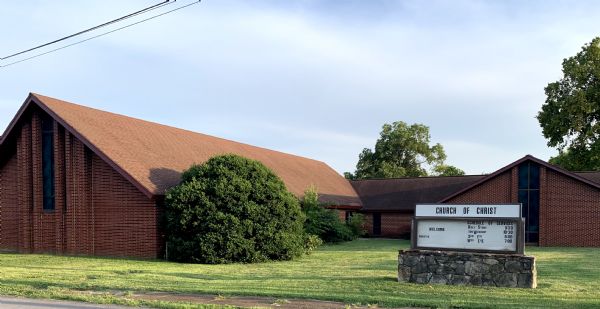 We appreciate you stopping by. We would like to take this opportunity to invite you to join us for one of our Worship Services and Bible Studies. If you can't be present, watch our lessons on Facebook Live on Don Walker's page. The weather is great and only your presence could make things even better!. We are located at:



Address
Church Street and Bond Street - MapQuest
Trenton, GA 30752
423/240-6842 - Phone
423/240-6842 - Fax
Send us a message - E-Mail

Mailing Address
P.O. Box 549
Trenton, GA 30752
706/657-6784 or 423/785-7885 - Phone



Directions to the church building:

We are located just off the town square in downtown Trenton, Georgia. When you get to the circle around the court house square, turn right on Church Street, and the church building will be on your right.

Feel free to call us if you have any questions. We look forward to meeting you!

Our weekly Bulletins can be viewed by clicking on the Resources button and choosing Bulletins.

Then you can choose the date you wish to view.