Subscribe to this page via e-mail here -
Subscribe
Franklin Youth Group
SIGNUP FOR REMIND TEXT:
For more updates concerning FYG events - sign-up for our REMIND text - just text @fccfyg19 to 81010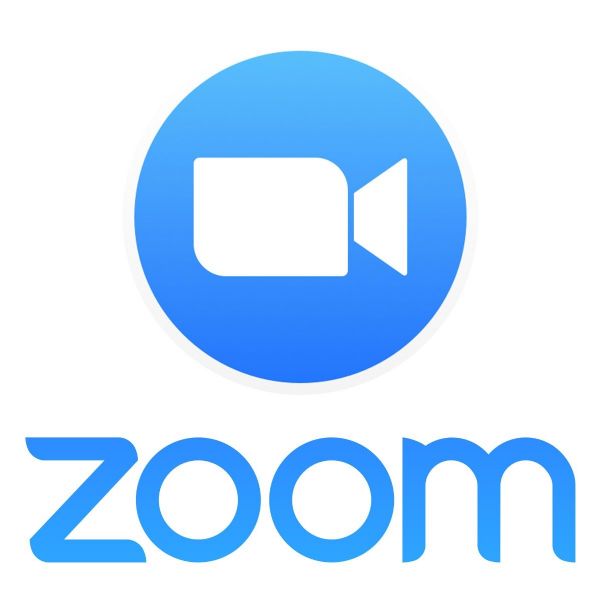 For more information - contact Eli Hurt @ fygemh@gmail.com




Taylor Christian Camp Fundraiser T-Shirt for 2020!!
Since we didn't get to go to camp this year - that doesn't mean we can't enjoy a t-shirt honoring one of our favorite places in the world!!!!
Get yours TODAY!! All proceeds will go to CREW Inc. to help with camp upkeep and expenses. This shirt celebrates 35 years of Christian camping at our favorite location in Holland, Kentucky.
If you have any questions - feel free to PM me!!
T-Shirt orders will be taken until Sunday, August 16th!
Cost is $15.00 per shirt (with plus sizes a little more - refer to picture).
Please make sure to indicate which design you would like to own!!
Dear Bible Bowlers and Parents - this information is straight from the Bible Bowl Committee in Cookeville
Just wanted to make sure I stayed up to date with everyone.
From Cookeville Bible Bowl Committee......
Due to the unpredictable nature of the COVID-19 Virus, we have decided to host a virtual Bible Bowl this year. We are excited to introduce this option to allow everyone to participate, and it will also cut down on the uncertainty of social distancing requirements. At this time TTU has not even finalized any sports schedules, and the Hooper Eblen Center is NOT available. Unfortunately, there are no other venue options that would host such a large event here in Cookeville where we would be able to meet in person. We did consider having the event at multiple locations, but, were worried about the possibility of a future travel ban that would necessitate cancelling Bible Bowl. We wanted to have a safe option that would eliminate the possibility of having to cancel Bible Bowl entirely!
BIBLE BOWL (INPERSON AT COOKEVILLE) OFFICIALLY CANCELLED FOR 2020
We are saddened about not getting to see all of our brethren in person on September 12th here in Cookeville, but, we are also very enthusiastic and eager to provide a virtual Bible Bowl alternative this year. By going online we are hoping to reach more participants in other states across the country or even different parts of the world! God has a plan for Bible Bowl this year and we are thrilled to be on this journey! To God be the glory!
This year, we will record videos of the questions being read and Powerpoint slides (to replicate how we normally have Bible Bowl) for each round and post them to our YouTube channel at 8:30am on September 12th. Each team of participants will answer questions from their own home congregation, the venue of their choice, or at members' homes. All that is required is an internet connection and a computer and projector, or a Smart TV. We can email the questions as a
pdf
or the
pptx
to any congregation that needs or wants them, too.
- WE ARE HAPPY THAT THIS OPTION IS BEING OFFERED - SEE HOW TO PARTICIPATE AFTER NEXT PARAGRAPH.
This also allows your congregation to have Bible Bowl at the time of your choosing. You do not necessarily have to start at 8:30am. Your congregation could even have it on Sunday following church service. You can pause the video for Young Achievers to go get snacks, go to the restroom, or even take a nap and never miss a question!
- WE WILL EITHER SCHEDULE A TIME FOR US TO DO IT AT CHURCH EITHER ON SATURDAY, SEPTEMBER 12TH OR SUNDAY, SEPTEMBER 13TH FOR THOSE THAT CAN NOT PARTICIPATE AT THEIR HOMES.
We do want all congregations to still register so we can track how many congregations and "teams" we have participating, but, we are waiving the registration fee for the Virtual 2020 Bible Bowl since we will be neither renting the Hoop nor the projectors and screens.
- WE WILL STILL REGISTER OUR TEAMS AND PARTICIPANTS FOR OUR FCC BIBLE BOWLERS.
- IF YOU WANT TO PARTICIPATE - WE MUST KNOW BY SUNDAY, AUGUST 9TH - THIS WILL ALLOW US ENOUGH TIME TO REGISTER STUDENTS ON THE SYCAMORE WEBSITE.
We ask each congregation to submit their participants' individual scores on our website by noon on Monday Sept. 14th, so we can compile a list of top scorers to be put on the website. No scores will be accepted after this deadline, but, a congregation could still have their own Bible Bowl at a later date.
- THERE IS NO TEAM COMPETITION THIS YEAR - EACH STUDENT WILL BE DOING THIS AS AN INDIVIDUAL.
We also encourage each congregation to design tee shirts and to set up as teams to compete within their congregation.
FCC ANSWER: IF SOMEONE WANTS TO SUBMIT A DESIGN WE WILL HAVE T-SHIRTS MADE.
We will not be collecting any team scores, as we are not doing any team competition this year. We will post videos of the semi and final rounds for the congregations that want to use them for their own competitions.
FCC ANSWER: WE WILL ONLY PARTICPATE AS INDIVIDUALS - WE WILL NOT DO ANY TEAMS THIS YEAR.
Participating in the 2020 Virtual Bible Bowl will count towards 5/10/15 years awards. For this year's 5/10/15 participants, we will send the congregations the info on where to order awards for their participants, if they so choose. We will also have them submit the names for us to recognize on our website and to create a video to be posted to our Youtube channel as well. We will also provide awards next year. We will also have a video listing all the 5/10/15 year award recipients for this year that are submitted during registration.
FCC ANSWER: IF YOU ARE UP FOR A 5/10/15 YEAR AWARD - PLEASE LET ME KNOW IF YOU ARE PARTICIPATING THIS YEAR. WE WILL TURN IN INFORMATION AND GET YOUR AWARDS.
We will utilize social media for sharing pictures, shirt designs, videos and would also ask each congregation to share pics with twitter/instagram hashtags (specific tag to be determined) so we can see tee shirt designs and pics of our "teams" and participants. We will post
pdfs
of our coaches' forms, scorekeeper forms, ABC cards, etc. for congregations to print for their own to use. A form will also be loaded on our website for each congregation to upload their individual scores.
STUDY QUESTIONS FOR FCC BIBLE BOWLERS
FCC ANSWER: BIBLE BOWL MATERIAL FOR 2020 IS 2 KINGS. IF YOU NEED MATERIAL TO STUDY - WE WILL BE ORGANIZING THAT OVER THE NEXT WEEK FOR YOU TO STUDY AT HOME. IT WILL BE AVAILABLE TO EMAIL OR PICKUP BY SUNDAY, AUGUST 9TH. PLEASE LET ME KNOW IF YOU NEED STUDY MATERIAL.
If you have any questions, you can contact Kirby ASAP.
---
Calendar
8/1/2020
8:30AM - 10:00AM Simpson County Food Bank
8/2/2020
10:20AM - 11:30AM Facebook LIVE!
---
10:30AM - 11:30AM FACEBOOK LIVE ONLY (NO INPERSON GATHERINGS)
---
12:30PM - 2:00PM Cummings/Fleming Drive By Shower
---
7:00PM - 8:00PM Garden Spot Church Challenge

There are no events on this day

8/4/2020
7:00PM - 10:00PM Back To School Bash Fundraiser

8/5/2020
6:30PM - 7:30PM Wednesday Speaker Series

8/6/2020
10:00AM - 12:00PM Ambassadors

There are no events on this day

There are no events on this day

8/9/2020
10:20AM - 11:30AM Facebook LIVE!

There are no events on this day

There are no events on this day

8/12/2020
6:30PM - 7:30PM Wednesday Speaker Series

There are no events on this day

There are no events on this day

There are no events on this day

8/16/2020
10:20AM - 11:30AM Facebook LIVE!

There are no events on this day

There are no events on this day

8/19/2020
8:30AM - 6:00PM Back to School Bash Drive-Thru @ FSHS
---
6:30PM - 7:30PM Wednesday Speaker Series

8/20/2020
8:30AM - 10:00AM MDO Parent/Student Orientation
---
10:00AM - 12:00PM Ambassadors

There are no events on this day

There are no events on this day

8/23/2020
10:20AM - 11:30AM Facebook LIVE!

There are no events on this day

8/25/2020
8:30AM - 1:30PM Mother's Day Out

8/26/2020
6:30PM - 7:30PM Wednesday Speaker Series

8/27/2020
8:30AM - 1:30PM Mother's Day Out

There are no events on this day

8/29/2020
8:30AM - 10:00AM Simpson County Food Bank

8/30/2020
10:20AM - 11:30AM Facebook LIVE!

There are no events on this day
---