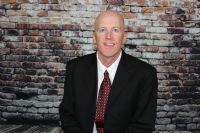 Craig Mann, Custodian

(270) 586-4315
Send a message
Craig Mann
serves as our custodian. He has served the church at Franklin since January 2010. Craig is married to his lovely wife Laura and they reside in Bowling Green, KY. They also are blessed with a daughter, Lily.
---
Calendar
8/1/2020
8:30AM - 10:00AM Simpson County Food Bank
8/2/2020
10:20AM - 11:30AM Facebook LIVE!
---
10:30AM - 11:30AM FACEBOOK LIVE ONLY (NO INPERSON GATHERINGS)
---
12:30PM - 2:00PM Cummings/Fleming Drive By Shower
---
7:00PM - 8:00PM Garden Spot Church Challenge

There are no events on this day

8/4/2020
7:00PM - 10:00PM Back To School Bash Fundraiser

8/5/2020
6:30PM - 7:30PM Wednesday Speaker Series

8/6/2020
10:00AM - 12:00PM Ambassadors

There are no events on this day

There are no events on this day

8/9/2020
10:20AM - 11:30AM Facebook LIVE!

There are no events on this day

There are no events on this day

8/12/2020
6:30PM - 7:30PM Wednesday Speaker Series

There are no events on this day

There are no events on this day

There are no events on this day

8/16/2020
10:20AM - 11:30AM Facebook LIVE!

There are no events on this day

There are no events on this day

8/19/2020
8:30AM - 6:00PM Back to School Bash Drive-Thru @ FSHS
---
6:30PM - 7:30PM Wednesday Speaker Series

8/20/2020
8:30AM - 10:00AM MDO Parent/Student Orientation
---
10:00AM - 12:00PM Ambassadors

There are no events on this day

There are no events on this day

8/23/2020
10:20AM - 11:30AM Facebook LIVE!

There are no events on this day

8/25/2020
8:30AM - 1:30PM Mother's Day Out

8/26/2020
6:30PM - 7:30PM Wednesday Speaker Series

8/27/2020
8:30AM - 1:30PM Mother's Day Out

There are no events on this day

8/29/2020
8:30AM - 10:00AM Simpson County Food Bank

8/30/2020
10:20AM - 11:30AM Facebook LIVE!

There are no events on this day
---