Subscribe to this page via e-mail here -
Subscribe
Walter Hill Youth (WHY)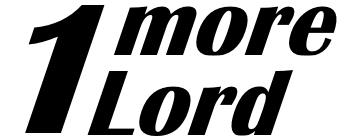 ---
When you have a great thing going what do you do? Yes! You grow it. The youth group at Walter Hill is a fantastic group! Their focus on God makes them some of the best teenagers you will ever meet. Our goal in 2019 is to grow our group by just 1 more. Well, at least just one more at a time. If you are looking for an active, growing group come join us as we focus on 1 more Lord!

Scheduled events are on the
News
page so they can contain more details. All events for the group will begin with "WHY!" so they are easy to find.
Looking for information about MYM?
Click here
.
Here are some links to things you may need:
WHY Medical Release Form


Mission
- The purpose of the Walter Hill Youth (WHY) Program is to assist parents in raising children in the nurture and admonition of the Lord through service projects, devotions, classes and example. The program will be successful with parental, student and congregational support and participation.