Brief History of the Coosa Church of Christ
The Coosa congregation of the church of Christ first met on Sunday, September 27, 1998, in a rented building on 7th Street in downtown Childersburg. The attendance for Sunday morning services that day was 24 persons. The congregation continued to meet there for three weeks, but as attendance grew so did the need for classrooms and a larger auditorium.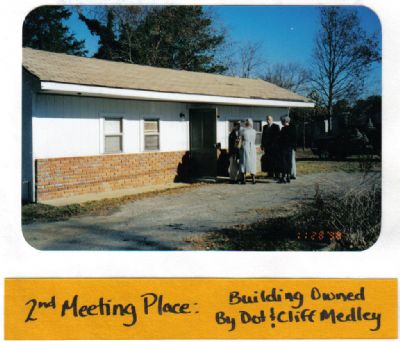 Clifford and Dot Medley offered the church the use of a small house nearby. This new building was first used on Wednesday, October 21st. After a few structural modifications, Sunday school was expanded to four classes and attendance for morning worship grew to forty-six! This continued to be the meeting place as the search went out for a permanent church home.
The congregation first purchased some land on 7th Street intending to build, but an exciting offer became available that would enable the church to meet in a larger facility much sooner. A restaurant located on Highway 280 wanted to sell out and agreed to a finance option with the Coosa congregation.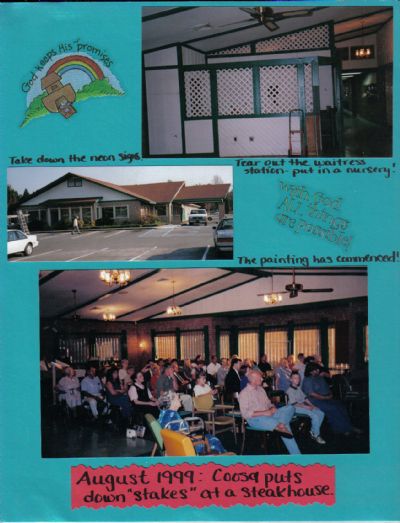 Services were first held in this new building on Sunday, August 15th, 1999, and soon the first year was complete.
Since then, the congregation has continued to grow and change,

but one thing has