Links
---
Lylewood Christian Camp
Operated by members of the Churches of Christ, Lylewood Christian Camp was first dedicated in a ceremony on May 21st, 1966, and has been in use every year since that time.
Lylewood's first and foremost function is the teaching of God's Word. This is done under the guidance and supervision of mature Christians striving not only to teach but to nurture. It is a place to feel closer to God and each other.
Lylewood began when the late Arch and Edwina Lyle had the idea to form a Christian Camp for training young people in the Central Tennessee and Western Kentucky area. They made the first contribution toward this goal by deeding thirteen choice acres of land located high above the Cumberland River on Barkley Lake 22 miles downstream of Clarksville, Tennessee.
For more information, visit the Lylewood Christian Camp website [lylewood.org] or email the Board of Directors at
lylewoodchristiancamp@ gmail.com
.
The Erin Church of Christ is a proud supporter of Lylewood Christian Camp. Our minister, Tay Joslin, serves on the Board of Directors.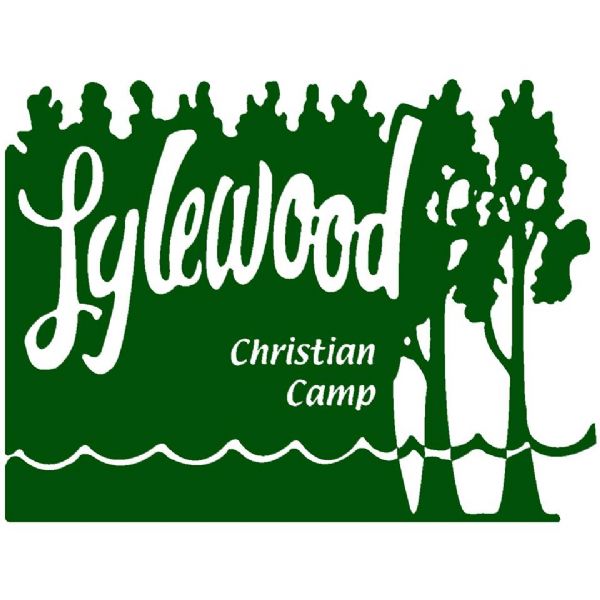 ---
Churches of Christ Disaster Relief Effort
Headquartered in Nashville, Tennessee, the Churches of Christ Disaster Relief Effort unofficially began operations in 1990. Since then, the organization has distributed more than $124 million in emergency food and supplies in response to over 425 disasters in 44 states.
Churches of Christ Disaster Relief Effort is supported by Churches of Christ, individuals, corporations, and other non-profit agencies nationwide. Many congregations have COCDRE in their monthly budget. In 2014, 668 congregations in 39 states plus the District of Columbia, and 2,938 individuals or families from 47 states plus DC supported this ministry financially. Additionally, many leading corporations from across the country match the donation gifts of their employees that support us and even donate substantial amounts of product.
More than 85% of every donated dollar goes directly to disaster victims, 86.82% to be precise. Expenses such as salaries, utilities, supplies, maintenance, depreciation, truck rentals, etc. amounted to only 13.18%. COCDRE is proud of this remarkable record and acknowledge that without its many volunteers this could not be possible.
Churches of Christ Disaster Relief Effort only works through the local Church of Christ in the community or town where the disaster has occurred. If there is no Church of Christ in the town, Disaster Relief will contact the nearest town that has a Church of Christ and ask for help. Supplies will be distributed by this congregation "in the name of the Lord" to anyone who has been affected by the disaster regardless of race, color, creed, or religion.
The Erin Church of Christ is proud to be both a financial and hands-on supporter of Churches of Christ Disaster Relief Effort.
---
Apologetics Press
Headquartered in Montgomery, Alabama, Apologetics Press is one of the leading Christian evidences publishing houses to ever be affiliated with and supported by the Churches of Christ.

In the late 1970s, there was a need to make available more scripturally sound and scientifically accurate materials in the field of Christian apologetics. The idea for Apologetics Press was born... an idea that soon became a reality. The necessary legal steps then were taken to allow the work to be recognized as non-profit and tax-exempt by both State and Federal governments. In 1985, Apologetics Press moved into its own custom-built, 11,000-square-foot building that was debt free upon completion. Financial records are managed by certified public accountants who also submit to the appropriate agencies all documentation required by State and Federal law.
Currently, Dr. Dave Miller serves as the Executive Director. Dr. Miller, Kyle Butt, Eric Lyons, and Dr. Jeff Miller compose the fulltime professional writing staff, assisted by an auxiliary staff of scientists and other writers including Dr. Joe Deweese, Dr. Jerry Fausz, Dr. Michael Houts, Dr. Branyon May, Dr. Justin Rogers, Dewayne Bryant, James Spencer, Dr. Caleb Colley, Kevin Cain, Dr. Earl Edwards, Robert C. Veil, Jr., Melvin Otey, and Matt Vega. A.P. also has an excellent office support staff that includes secretaries, a production administrator, a graphics-design artist, and a general manager.
The Erin Church of Christ is a proud supporter of Apologetics Press. Our Wednesday Night Adult Bible Class has been enriched by the utilization of multimedia materials from both Kyle Butt and Dr. Dave Miller at Apologetics Press.


---
Gospel Advocate Bookstore
---
Bible Gateway
Non-Denominational website featuring numerous translations of the Bible at no cost.
---