Introduction
Brush Stokes of the Master
Introduction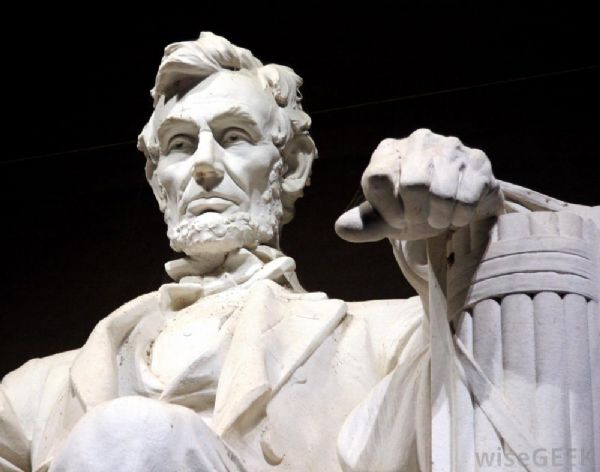 Every great work of art is composed of many small parts. A sculptor uses a hammer to strike a chisel countless times to create a grand statue. Classic literature is contained in books with many pages, chapters, paragraphs, sentences, words and letters with each letter carefully placed by the author to bring the story to life. The artist touches his brush to the canvass over and over with each stroke bringing the work into its completed reality. Artists who perfect their craft often enjoy having pupils whom they mold and mentor. The understudy refers to their instructor as "master."
Christianity is the artwork of Almighty God who perfected the church via the cross. Every Christian is indeed a brush stroke of the Master since alone we are very small but together we compose God's church. Unlike paint on a canvass, however, we have the ability to enhance or degrade God's perfect handiwork by our attention, actions and attitudes. Let's review each of these areas:
---
We give
attention
to those things upon which we think. Proverbs 23:7a makes us aware that how we think is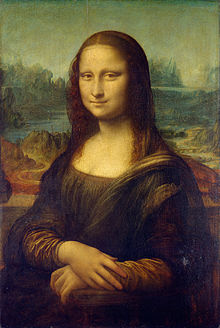 very important. It defines our very character (heart) and is the truest representation of who we really are. Every action we take is conceived in and controlled by our thoughts. We we give attention to evil or idle things we degrade ourselves as a brush stroke of the Master. When our attention is focused on Godly things and artwork of the church will be at its most beautiful (Luke 6:45). In the lessons we will work to condition our attention on righteous thoughts and help enhance ourselves as brush strokes of the master (Philippians 4:8).
---
Actions
are those things we do, whether positive or negative. However actions are also those things we leave undone. This lack of action also can have a positive or negative effect. When situations arise in which we are involved our influence can be enhance or degrade us as a brush stroke of the Master. Consider this simple chart.
| | | | | |
| --- | --- | --- | --- | --- |
| Situation | + | You | = | Result |
| Opportunity to do good | + | Act | = | Enhanced as a Brush Stroke |
| Opportunity to do evil | + | Act | = | Degraded as a Brush Stroke |
| Opportunity to do good | + | Do not act | = | Degraded as a Brush Stroke |
| Opportunity to do evil | + | Do not act | = | Enhanced as a Brush Stroke |
We should chart out own path as close to God as possible doing His will along the way (Romans 8:1). Likewise we must avoid the trapping of apathy which pleases Satan (James 4:17).
---
Our
attitude
is so important as we consider ourselves as brush strokes of the Master. Without a Godly, faith-filled, attitude we cannot please God. No matter what we do, if we do it for the wrong reasons, we do it in vain (1 Corinthians 15:58). Our attitudes must be conditioned by the scriptures allowing them to develop Christian character that sets our minds on the high things of God (Colossians 3:2). Being a Christian should be a matter if habit with our first consideration being what God would have us to do, think, act, feel and live. As a child grows his reasoning matures through several phases:
1. He does what is right and avoids what is wrong because his parents tell him what to do and not do. He is motivated by respect, fear and the desire to be loved.
2. As he grows he does what is right and avoids what is wrong because he feels guilt doing otherwise because of his parents influence. He is motivated by the fear of disappointing his parents and his desire to please them.
3. Next he does what is right and avoids what is wrong because he has decided what is right and what is wrong from himself. He conscientiously acts, or does not act, when opportunities present themselves.
4. Finally he does what is right and avoids what is wrong without much thought because his character dictates his actions.
At times doing the right things is hard. We must fight to clear away against our own wants and desires so they will not cloud our vision allowing us to see what God wants for us. Our attitude pays a foundational role in setting our vision and direction.
---
Lessons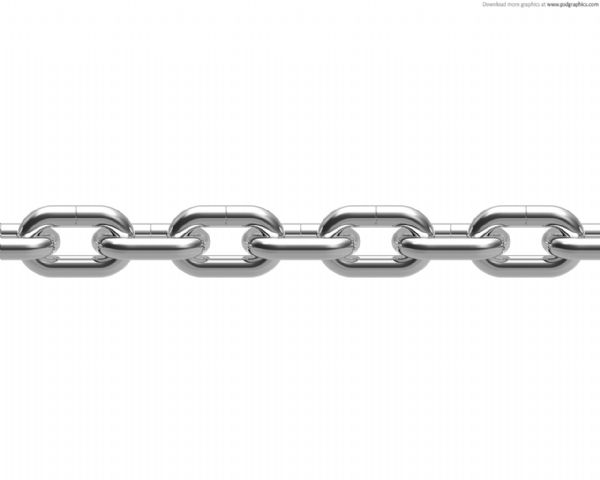 The lessons we will cover will help each of us to grow personally. This personal growth will certainly benefit us individually but it will also have a collective effect on the growth and strength of the church. Like links in a chain the whole congregation is only as strong as the individual members allow it to be. There seems to be an unfortunate trend in the church where 10% of the people do 90% of the work. When this is the case the congregation will only reach 10% of its potential. Let's ponder this together. Imagine the person in the local congregation that works the hardest (every congregation has a person like this). This person is at every event, is always busy and seems to have limitless energy. Do you have someone in mind? Now image the success that congregation would enjoy if every member worked just like this! Add God's blessings to a working church like that and Satan wouldn't have a chance!
As we study these lessons please share ideas about how each one of us can be totally immersed in the Lord's labor. Lets encourage one another to love and good works (Hebrews 10:24) so each member, the entire congregation and the community around reaps the benefits of God's Will.
●
Introduction
●
A Loving People
●
A Righteous People
●
A Unified People
●
An Obedient People
●
A Growing People
●
A Prayful People
●
A Sharing People
●
A Pure People
●
A Looking People
●
A Faithful People
Conclusion
As we study together and consider impact on God's handiwork we should keep in mind His intentions, His desires and His perfect plan. We have at our disposal the blueprint for unimaginable success (2 Timothy 3:15). We have the resources, talents and encouragement of a loving group of Christians together with which we can study and grow (Acts 2:44). We have the all powerful God on our side who would never ask us to give our attention, actions and attitudes to a task without His sharing with us His protection and might (Hebrews 13:5).
Let's study and pray they we will truly become the brush strokes of the Master!
Proverbs 23:7a For as he thinks in his heart, so is he.
Luke 6:45 A good man out of the good treasure of his heart brings forth good; and an evil man out of the evil treasure of his heart brings forth evil. For out of the abundance of the heart his mouth speaks.
Philippians 4:8 Finally, brethren, whatever things are true, whatever things are noble, whatever things are just, whatever things are pure, whatever things are lovely, whatever things are of good report, if there is any virtue and if there is anything praiseworthy - meditate on these things.
Romans 8:1 There is therefore now no condemnation to those who are in Christ Jesus, who do not walk according to the flesh, but according to the Spirit.
James 4:17 Therefore, to him who knows to do good and does not do it, to him it is sin.
1 Corinthians 15:58 Therefore, my beloved brethren, be steadfast, immovable, always abounding in the work of the Lord, knowing that your labor is not in vain in the Lord.
Colossians 2:3 Set your mind on things above, not on things on the earth.
Hebrews 10:24 And let us consider one another in order to stir up love and good works
2 Timothy 3:15 and that from childhood you have known the Holy Scriptures, which are able to make you wise for salvation through faith which is in Christ Jesus.
Act 2:44 Now all who believed were together, and had all things in common"
Hebrews 13:5 Let your conduct be without covetousness; be content with such things as you have. For He Himself has said, "I will never leave you nor forsake you.
Print