Tuesday/Thursday Preschool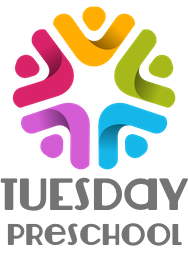 Our pre-school program meets every Tuesday and Thursday during the school year from 9:30 am until 2:00 pm. In the program, children experience a Christian environment and learn basic educational lessons and Bible stories and participate in arts and crafts while also learning to interact with other children in a school setting. Our teachers are members of the congregation and they do a wonderful job of providing a warm and loving classroom setting for each child.
The LaVergne Tuesday/Thursday school offers classes for children one to four years of age. Our teachers strive to create a warm and friendly Christian environment that promotes learning and friendships. Our students will develop important relational skills and learn basic educational building blocks necessary for success in school. They will learn the alphabet, numbers, and shapes along with bible stories, songs and more.
Classes meet every Tuesday and Thursday from 9:30 am until 2:00 pm during the school year beginning September 8th. Registration can be completed by clicking the link below or by stopping by our church offices Monday through Friday between 11:00 am and 3:00 pm. If you would like more information, feel free to call and leave a message or email our Director and she will be happy to answer all of your questions.
TUITION AND FEES
(Each semester)
| | | | |
| --- | --- | --- | --- |
| | Registration Fee | Monthly Tuition | Supply Fee |
| | | | |
| 1 Child | $30 | $85 | $20 |
| 2 Children | $50 | $140 | $40 |
| 3 Children | $65 | $200 | $60 |