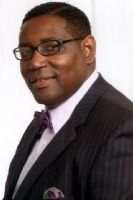 WALTER HARTLEY SR., MINISTERING EVANGELIST

Bro. Walter Hartley Sr., has been the minister at The Church of Christ on the Highway since its inception on August, 2002. He was formerly the assistant minister at the Northwest Church of Christ in Huntsville, Al. before finally fulfilling a dream to begin a congregation in the Madison area.
Walter attended Hertiage University (formerly International Bible College in Florence, Al) studying religion.
Walter graduated from Parker High School in Birmingham, AL and served his country in the United States Marines. He is married to Patrica and has 4 children: Walter Jr., Joshua, Tina, & Matthew.