Purpose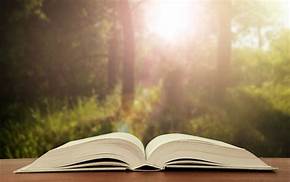 We strive to be Christians only Acts 11:26. We look to the Bible as our sole guide in how to live in order to please God 2 Timothy 3:16-17. Our faith centers on Jesus, who is the Christ, the son of God Matthew 16:16-18, John 14:6. We believe the most significant event in human history is the death, burial and resurrection of Jesus nearly 2000 years ago 1 Corinthians 15:1-7. His death brings us salvation and forgiveness of sins, and His rising from the dead gives up hope of rising from death of sin to live with God forever Romans 6:3-10.
"And when he had found him, he brought him unto Antioch. And it came to pass, that a whole year they assembled themselves with the church, and taught much people. And the disciples were called Christians first in Antioch."
"All scripture is given by inspiration of God, and is profitable for doctrine, for reproof, for correction, for instruction in righteousness:" "That the man of God may be perfect, throughly furnished unto all good works."
"And Simon Peter answered and said, Thou art the Christ, the Son of the living God." "And Jesus answered and said unto him, Blessed art thou, Simon Barjona: for flesh and blood hath not revealed it unto thee, but my Father which is in heaven." "And I say also unto thee, That thou art Peter, and upon this rock I will build my church; and the gates of hell shall not prevail against it."
"Jesus saith unto him, I am the way, the truth, and the life: no man cometh unto the Father, but by me."
"Know ye not, that so many of us as were baptized into Jesus Christ were baptized into his death?" "Therefore we are buried with him by baptism into death: that like as Christ was raised up from the dead by the glory of the Father, even so we also should walk in newness of life." "For if we have been planted together in the likeness of his death, we shall be also in the likeness of his resurrection:" "Knowing this, that our old man is crucified with him, that the body of sin might be destroyed, that henceforth we should not serve sin." For he that is dead is freed from sin. "Now if we be dead with Christ, we believe that we shall also live with him:" Knowing that Christ being raised from the dead dieth no more; death hath no more dominion over him. "For in that he died, he died unto sin once: but in that he liveth, he liveth unto God."
"Moreover, brethren, I declare unto you the gospel which I preached unto you, which also ye have received, and wherein ye stand;" "By which also ye are saved, if ye keep in memory what I preached unto you, unless ye have believed in vain." "For I delivered unto you first of all that which I also received, how that Christ died for our sins according to the scriptures;" "And that he was buried, and that he rose again the third day according to the scriptures:" "And that he was seen of Cephas, then of the twelve:" "After that, he was seen of above five hundred brethren at once; of whom the greater part remain unto this present, but some are fallen asleep." "After that, he was seen of James; then of all the apostles."