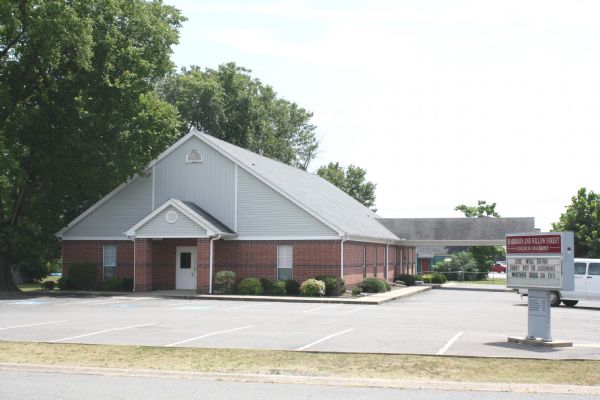 Welcome
The members of the Harrison & Willow Church of Christ are everyday ordinary people who lead everyday lives. We experience joy and pain, successes and failures, accomplishments and disappointments in this life just as do all human beings. We believe that the Bible, God's inspired word, was designed to show us how to live.
This life manual is complete with clearly written instructions, vivid examples, and clear illustrations that work as effectively today as they have worked for thousands of years. We strive to follow the teachings and example of the Jesus of the bible who understand our struggle firsthand (Hebrews 4:14-16).
Life is a journey that begins with conception. Through God's grace, we are able to begin our lives anew. This grace is an unearned and undeserved gift (Ephesians 2:8-9; 1 Timothy 1:12-15). It is accessed through applying the principles and teachings of the Jesus of the Bible. Through study, we come to accept the sins of our past and commit to reaching a higher quality of life (repentance). We accept the best source of guidance for that better life - Jesus. We acknowledge Him as God's son and commit to follow His leadership in all matters of our life (confession, Matthew 10:32). In baptism, God forgives us of the wrongs of our past life and throws them into the sea of forgetfulness. He allows us to start fresh (Acts 2:38-39; 1 Corinthians 6:9-11). Although we no longer have the guilt of our sins, we must still work through the consequences of the sins of our past life. Through the loving support of this Christian body, each member is able to realize that better life described in Bible scripture.
We would love to have you share this journey of life with us. Please, consider this your personal invitation.