History
The Harrison & Willow Church of Christ was formally begun in 1932 in response to the preaching of the gospel of Christ by Brother Marshall Keeble. More than one hundred persons responded and were baptized during this two weeks of tent meetings near Conway's old cotton gin. The baptized converts met in individual homes of members until 1933 when a one-room frame building was built and used for congregational meetings. Located on Madison Street, they became designated as the Madison Street Church of Christ with Brother Brent Hervey serving the congregation as their first minister.
In October of 1939, the congregation purchased an existing house on the corner of Harrison and Willow Streets, the land site of our present location. It was renovated to accommodate the worship assembly of the congregation. Additional renovations were made in 1958 adding two classrooms and bathrooms. The auditorium was also remodeled at that time.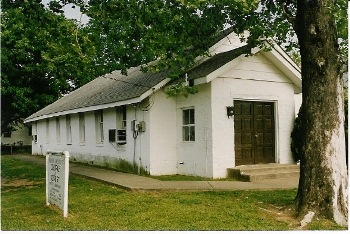 The present brick building was completed in 1995 and the wood framed building was demolished. On July 30,1995 the new facilities were dedicated in a special afternoon fellowship service. Brother John Phillips, then minister for the congregation, officiated the dedicatory service.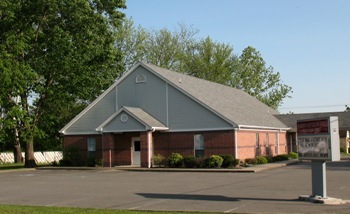 Ministers who have served this congregation throughout its history include the following: (1945-1948) Brother Millard Elders, (1949-1956) Brother R. G. Nunley, (1957-1966) Brother A. D. Gentry, (1966-1967) Brother Willie Perkins, (1967-1968) Brother Walter Cunningham, (1968-1969) Brother Raymond Scott, (1969-1971) Brother William Conley, (1971-1972) Brother L. C. Mitchell, (1972-1980) Brother Robert Dodson, (1980-1983) Brother John McMillan, (1984-1986) Brother Brutus Moore, (1987-1990) Brother Skippy Norman, (1990-2008) Brother John Phillips, Sr., and (2008 -- present) Brother Bill Green.
Brethren who have served in leadership of the congregation throughout its past history include: Ed Thomas, Joseph Law, Oscar Moore, Joe Nathan Jackson, Fletcher Hervey, Leon Brown, Norman Acklin, Winton Mattison, Robert Bland, Luther Wilson, James Ponds, Ron Murphy, and Tommy Dodson. Of this historical listing, Robert Bland continues. The work of leadership development is ongoing.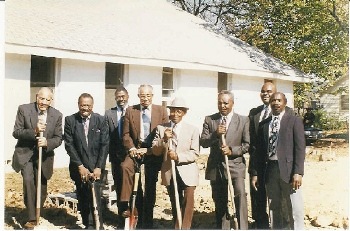 As a congregation, we thank God for having "brought us thus far on our journey" through the provision of the dedicated servants of our past. As recipients of the torch, we strive to rise to meet the challenges of our day through the continued proclamation and application of the pure gospel of Christ. Our goal continues to be that God will be glorified through the existence, work, and worship of this body in all of the years to come.