Moments With Melinda....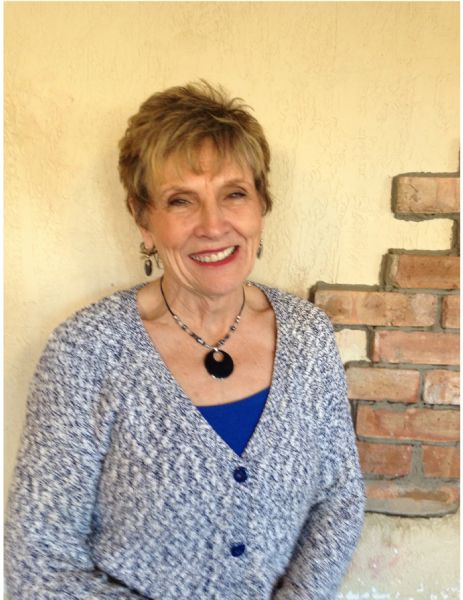 Melinda Sutherland
Subscribe to this Devotionals page via e-mail here -
Subscribe
OK God
9/3/2018
"OK, God" We live in a time where we want everything yesterday. Now, before you roll your eyes o ...
More >>
Jesus Is Real
7/28/2018
"Jesus is Real" Our granddaughters, Tatum and Reagan, boarded the church bus on Monday, June 25, ...
More >>
Half Full Or Half Empty
7/1/2018
"Half Empty or Half Full" According to Wikipedia ​"Is the glass half empty or half full?" ...
More >>
The Sweetest Sound Ever
6/1/2018
"The Sweetest Sound Ever" There are so many sounds I love to hear. The chirping of birds out my w ...
More >>
On Or Off?
5/2/2018
"On or Off?" One Sunday ...
More >>
The Old Porch Swing
4/1/2018
At some point in our lives we, well at least myself, question if we have ever done anything worthwh ...
More >>
The Transport
3/1/2018
THE TRANSPORT This past January were returning home from a trip to Florida. As I was driving on ...
More >>
Thoughts from a Couch
2/1/2018
'Thoughts from a Couch on a Winter Day" I am sitting on my couch, in my living room, on wh ...
More >>
Blow Your Horn!
1/1/2018
"Blow Your Horn" The other day as I was leaving a store I heard children yelling, "Blow your horn ...
More >>
Lessons From The Solomons
12/2/2017
"LESSONS FROM THE SOLOMONS" Did you ever have one of those days when you felt like the best Christi ...
More >>
THE MAGIC OF A TREEHOUSE
11/1/2017
THE MAGIC OF A TREEHOUSE Nikita loved to play in the treehouse his daddy and Poppie built for him ...
More >>
Friendly Begins With Me
10/2/2017
"Friendly Begins with Me" We took a trip to South Dakota in September of 2017. We happened to be ...
More >>
TATUMATOR
9/13/2017
"THE TATUMATOR" Making up stories and singing was something we did with our grandchildren while s ...
More >>
Am I a Refrigerator or a Toster?
8/2/2017
Am I a Refrigerator or a Toaster Christian? We were worshipping with a church of Christ in Jackso ...
More >>
The Twelve
7/5/2017
"The Twelve" Twelve people with twelve personalities set out on a mission trip that would take th ...
More >>
The Soul
6/1/2017
At some time or another we ask questions about heaven. We've heard sermons on it, seen movies about ...
More >>
Teacher, Teacher
5/1/2017
Several of us went to a local restaurant one Sunday morning after church. My attention was drawn to ...
More >>
Nothing New Under The Sun
4/1/2017
"Nothing New Under the Sun" I am not on Facebook. I know there is some good on it like the famil ...
More >>
That's A Long Ways to Love Somebody
3/1/2017
"THAT'S A LONG WAYS TO LOVE SOMEBODY" When our children were little we would get away o ...
More >>
Excuse Number
2/3/2017
EXCUSE NUMBER _______ I try hard to be a good Christian and I probably could me more of one, if l ...
More >>
The Fingers of Her Hands
1/1/2017
I had the blessing of having a wonderful mother-in-law. She treated me like her own daughter. Al ...
More >>
Finding The One
12/3/2016
FINDING THE ONE My blogs come from personal experiences. The blog this month is probably more of ...
More >>
Reagan's Ball
11/2/2016
Reagan's Ball Reagan was lying in her bed on a sunny autumn morning, looking at the different col ...
More >>
Are you better, Bob?
10/1/2016
Bob Jewel was transferred to Bourbonnais, IL to manage the local Wal Mart. We met him when he c ...
More >>
The Name Game
9/7/2016
"THE NAME GAME" There was a song my sisters and I sang when we were kids called, "The Name Game," ...
More >>
APD
8/1/2016
APD I know prayer is talking with God. I know prayer is the source of my being. I know prayer wo ...
More >>
What's Heaven Like?
7/2/2016
When our three children Destini, Damon, and Dustin were teens they would rather do anything in the ...
More >>
YOU'RE INVITED TO: "A TWO MINUTE PITY PARTY"
6/1/2016
YOU'RE INVITED TO: "A TWO MINUTE PITY PARTY" I met Lynn at church when she moved to Illinois from ...
More >>
Mothers Come in Many Forms
5/6/2016
, "MOTHERS COME IN MANY FORMS" In the winter of 1985 we purchased something that kinda, almost, ...
More >>
Read The Small Print
4/2/2016
"Read the Small Print" Our grandsons Nikita and Lukas stayed with us one weekend. Nikita had a p ...
More >>
When Coveting Is Not A Sin
3/9/2016
"When Coveting is Not a Sin" The other day a friend and I were waiting for our t ...
More >>