A TABLE IN THE WILDERNESS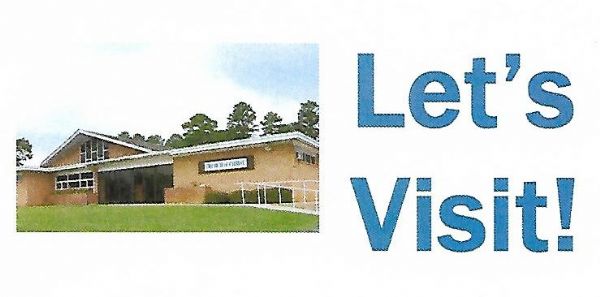 Travel with me by an eye of faith right now. There is no field of grain swaying to the rhythm of the wind. There is no farmer plowing in the fields. There is no harvester reaping the ripened grain and no mill grinding out the finished product. The Israelites were in a wilderness where grain was not growing and where no provision was made for growing grain. Thousands of them could look back over a great body of water that had closed in behind them after they crossed the Red Sea. Ahead they could look forward to nothing but wilderness. They knew little about God. They knew he had redeemed them from bondage by providing a leader to come and lead them out. They saw the waters roll back to allow them to cross the sea on dry land. They had witnessed the death of the Egyptians who had tried to follow them. In their happiness they made the woods ring with their song of deliverance. But now, they stand face to face with disaster. Although they had witnessed God's power in many ways, they hardly believed that he could do more in providing for them.

"Yea, they spake against God; they said Can God furnish a table in the wilderness?"

(Psalms 78:19) Soon, however, their question was answered. They came to realize that in bringing them here God had done very little as compared to what he could and would do. So the table was prepared. Food was there like dew in the morning and their meat came in on wings at the close of day. Gad had prepared a table for them.
You see, God is like that. God is always doing what is to man the impossible. But God has not promised to do what man can do. God only does what we are unable to do. So, we are constantly being surprised by his provisions for us, and His ability to make all things work out for the benefit of His children.
Perhaps someone has experienced a calamity in the business world. He has failed to make a go of this business called making a living, or perhaps he has received a shock in the loss of what he had. For whatever reason, he finds disaster staring him in the face. His heart almost sinks within him. To him there is no way out. But somehow, an unseen hand seems to take hold of his hand and say, "Come, I'll show you the way." So he goes right on living and enjoying the necessities of life. He may soon learn that he is much better off without what he had anyway. He has more time now for God, and finds a much deeper joy in his service to God than he did in what the world could offer. He thought he was sitting at a full table, but soon he finds that it is empty compared to the table God has now provided.
Whatever calamities we experience in life, we seem to hear a voice say, "This is the way out" and an unseen hand is there to take our hand. When we learn to depend on God, when we learn that man's extremity is God's opportunity, when we realize that with God nothing is impossible, we find our table prepared and sit down to dine.
There has never been a wilderness where God could not grow grain. There has never been a desert where God could not bring water. There has never been a sea that God could not cross. There has never been a heart that God could not make happy nor a brow that he could not soothe. The God we serve will have a table waiting for us in our wilderness, whatever and wherever that wilderness may be. Even in the wilderness of a Worldwide Coronavirus Pandemic! He has never failed those who were faithful to Him and He never will.
tp
Print
Calendar
May 2021

S
M
T
W
T
F
S
1
2
3
4
5
6
7
8
9
10
11
12
13
14
15
16
17
18
19
20
21
22
23
24
25
26
27
28
29
30
31
There are no events on this day
There are no events on this day
There are no events on this day
There are no events on this day
There are no events on this day
There are no events on this day
There are no events on this day
There are no events on this day
There are no events on this day
There are no events on this day
There are no events on this day
There are no events on this day
There are no events on this day
There are no events on this day
There are no events on this day
There are no events on this day
There are no events on this day
There are no events on this day
There are no events on this day
There are no events on this day
There are no events on this day
There are no events on this day
There are no events on this day
There are no events on this day
There are no events on this day
There are no events on this day
There are no events on this day
There are no events on this day
There are no events on this day
There are no events on this day
There are no events on this day