FRONT PORCHES AND LEMONADE!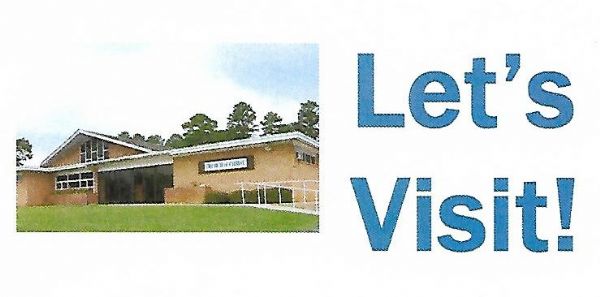 Well, we had a little "cool front" move in this past weekend and this will probably be our last cool snap of the year. That said, summer is on the way and with it warmer weather. As my thoughts have turned to warmer weather, it caused me to think of summer days on Grandmother Perkins' screened in front porch and drinking homemade lemonade. As a child, it amazed me that she could take something like a sour lemon and made something taste so cool and refreshing. Like that old saying, "when life gives you lemons, make lemonade"
Right now, with this current "pandemic" and "social distancing" most of us feel like we have been given a pretty big basket of lemons. Truthfully, at some time in all of our lives, we have been given lemons. You see, very few people live their lives on the basis of their first choice. All of us have had the bitter experience of dealing with "seconds". We know what it is to be in second or third place at some point. We know about being "the runner up".
In Acts chapter 16 and verses 6 through 10, we have an example of a man dealing with second best. We see Paul as he is given lemons. Paul and Barnabas have parted ways and Paul wants to go to Bithynia. He wanted to preach in Asia. Yet, what we see is the passing of Christianity from Asia to Europe. However, Europe was not a part of Paul's plan. It was though a part of God's plan. Paul had not planned to go to Europe, but he got Troas instead of Bithynia.

Paul was able to turn this defeat into victory. Whatever his disappointment, when he reached Troas he had no complaint. He remained steadfast in his conviction that God had a purpose for his life. Remember this, God never leads where all doors of opportunity are closed. It is in situations such as this you can tell how much real religion an individual has. You can tell if their religion is real or if it is saccharine Christianity.
In some way, practically all of us are in Troas. We find ourselves often in situations that are not what we would choose. With faith in God, we must try and adjust ourselves to our situation. We must open our eyes for a clear vision of opportunities. Right now, most of us have more time on our hands that we have had in years. How much of that time are we spending immersed in God's word? How much of that time are we spending speaking to God in prayer and letting God speak to us through His word? It is not what life brings to us in her hand but what we bring to life in our hearts that makes the difference in people.
When we think our lot is live is hard, we need to take a look around. We need to think about others. We need to think about Jesus. When we want to moan about the lemons we have received in life, we need to remember Paul's words in Philippians 4:13, "I can do all things through Christ who strengtheneth me". Learn to make lemonade out of life's lemons.
tp

Print
Calendar
May 2021

S
M
T
W
T
F
S
1
2
3
4
5
6
7
8
9
10
11
12
13
14
15
16
17
18
19
20
21
22
23
24
25
26
27
28
29
30
31
There are no events on this day
There are no events on this day
There are no events on this day
There are no events on this day
There are no events on this day
There are no events on this day
There are no events on this day
There are no events on this day
There are no events on this day
There are no events on this day
There are no events on this day
There are no events on this day
There are no events on this day
There are no events on this day
There are no events on this day
There are no events on this day
There are no events on this day
There are no events on this day
There are no events on this day
There are no events on this day
There are no events on this day
There are no events on this day
There are no events on this day
There are no events on this day
There are no events on this day
There are no events on this day
There are no events on this day
There are no events on this day
There are no events on this day
There are no events on this day
There are no events on this day