Report from the Mission Field!
1/11/2021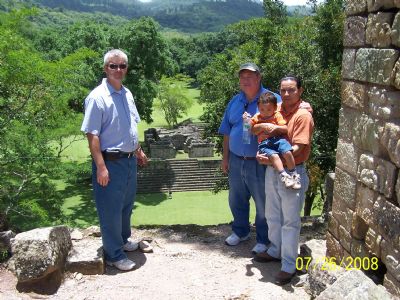 A couple of our men are in Honduras visiting our preacher and his family. While there they are enjoying some of the local sites in the area. The work is progress well in the country and the congregation is growing through sound preaching and the blessings of God. Please continue to pray for this work.
Next year we will be sending a group to teach a seminar on church leadership since the congregation there is trying to appoint elders and deacons. Scriptural leadership is one thing that if often overlooked in the mission field but sound local leadership is God's plan for the church and until it is in place the work of the Lord cannot reach its full potential. Please pray for this effort.


Send me a reminder

Add this to my calendar
---
Calendar
September 2023

S
M
T
W
T
F
S
1
2
3
4
5
6
7
8
9
10
11
12
13
14
15
16
17
18
19
20
21
22
23
24
25
26
27
28
29
30
There are no events on this day
There are no events on this day
There are no events on this day
There are no events on this day
There are no events on this day
There are no events on this day
There are no events on this day
There are no events on this day
There are no events on this day
There are no events on this day
There are no events on this day
There are no events on this day
There are no events on this day
There are no events on this day
There are no events on this day
There are no events on this day
There are no events on this day
There are no events on this day
There are no events on this day
There are no events on this day
There are no events on this day
There are no events on this day
There are no events on this day
There are no events on this day
There are no events on this day
There are no events on this day
There are no events on this day
There are no events on this day
There are no events on this day
There are no events on this day
---