Online Bulletin Board
Do you have special announcements of upcoming congregational events (Gospel Meetings, VBSs, etc.) or prayer requests?

You may post them on this page by sending a detailed message.
Subscribe to this page via e-mail here -
Subscribe
Obituaries/Death Notices
Anne Gibbs (Carthage) - March 6, 2004
Anne Gibbs
Age75
Born: November 26, 1928 Married: December 2, 1950 Died: March 6, 2004
SERVICE 1:00 PM Tuesday March 9, 2004 Carthage Chapel Sanderson Funeral Home
MINISTERS Trey Helton Edward L.
More>>
---
Gentry Whitworth (Murfreesboro) - July 6, 2008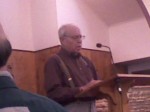 THOMAS GENTRY WHITWORTH, SR. age 78 of Murfreesboro died Sunday July 6, 2008. He was a native of Rutherford County and the son of the late Charlie and Bessie Dill Whitworth. Funeral service will be 10:00AM Wednesday at Woodfin Memorial Chapel with Marion West and Tim Mitchell officiating.
More>>
---
Bettye Case (Nashville) - November 3, 2009
Bettye Jane "Nannie" Case, Age 81, taken home to the Lord on November 3, 2009. Preceded in death by husband, John I. Case, Sr. and daughter, Deborah Lynne Thompson. Survived by children, John I. (Linda) Case, Jr.
More>>
---
Rudolph Hunt (Nashville) - December 16, 2009
RUDOLPH VALENTINO HUNT Obituary HUNT, Rudolph Valentino Age 84 years of Nashville, passed away December 16, 2009. Rudolph was a World World II Army Veteran, and was a minister of the Churches of Christ for 64 years.
More>>
---
Harold Long (Nashville) - December 21, 2009
Harold Hunter Long, age 80, passed away Monday, December 21, 2009, at Vanderbilt Hospital. He was born in Jackson County) TN, on June 1, 1929, and was preceded in death by his parents, Mattie & Rufus Long; brothers, Fred & Chester Long; sisters, Alma Ray & Faydell Sewell.
More>>
---
Roger Phy (Nashville) - August 27, 2010
Roger N. Phy age 59. Died August 27 2010.
Preceded in death by: Mother -- Christine Murrell Phy and Father -- Harold Phy.
Survived by: Wife- Patsy Mangrum Phy, her children Tamra Rainey (Bruce), Barton Mangrum, and granddaughter Dale Rainey.
More>>
---
Bessie Payne (Bridgeport, AL) - October 15, 2010
Bessie F. Payne, 70, died Friday, Oct. 15, 2010. She was born in Stevenson, Ala. on Aug. 24, 1940 to Will and Jamima Summers Prickett who preceded her in death along with her brother, John Billy Prickett Sr.
More>>
---
Mel & Mable Ryan (Nashville) - December 14, 2010
RYAN, Mable Hanvey and Melvin passed away together on Tuesday, December 14, 2010. Mable was preceded by her parents, Thomas Edward and Sarah Tanksley Hanvey. Melvin was preceded in death by his parents, Reno and Viola Noe Ryan.
More>>
---
Linda Jernigan (Readyville) - March 23, 2011
Linda Ann Smith Jernigan, 67, died Wednesday, March 23, 2011, at her home following a sudden illness.
A resident of Readyville, she was a native of Franklin Co., TN
Survivors include her husband of 45 years, Kenneth T.
More>>
---
Ronnie Herren (Baxter) - May 26, 2011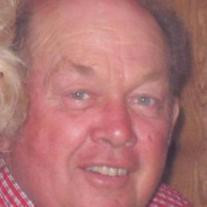 Obituary for Ronnie Herren Funeral services for Ronnie Keith Herren, 71, of Silver Point will be held Monday, May 30 at 3 p.m. at Herrens Chapel Church of Christ with interment in G.
More>>
All Obituaries/Death Notices >>
---