Articles/Sermon Outlines
Here are some articles and sermon outlines you may find interesting. Click on any title for the full text. Contact us for more information.
Subscribe to this page via e-mail here -
Subscribe
Messages From Our Minister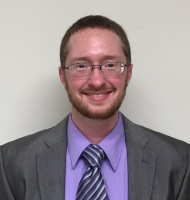 THE JOY OF ASSEMBLING - Kyle Webb
There is great need for faithful assembling of the saints for the worship of the one, true God today. Certainly, our purpose is clear - to honor God, as He would have us to. Assembling is definitely our responsibility, as Christians, and we do so to the benefit of God, as we aim to please Him, as well as ourselves, as we learn to love Him more.
More>>
---
"BE YE HOLY..."
"But as he which hath called you is holy, so be ye holy in all manner of conversation; Because it is written, Be ye holy; for I am holy."
1 Peter 1:15-16 (KJV)
What does it mean to be holy?
More>>
---
"DECISIONS, DECISIONS..."
We make choices on a daily basis, such as what to wear or what we will eat. We make choices that have a great impact on our future, such as who we will marry or what kind of retirement plan is best for us.
More>>
---