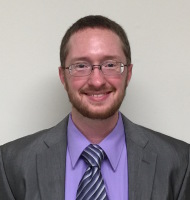 Kyle Webb, Minister

615-203-3637
Send a message
Kyle is a former member of the Mars Hill church, originally placing membership in 2006. Since then, he has always been close to Mars Hill, even when working with other congregations. He returned to serve as pulpit minister in July, 2016.

In his "spare time," Kyle also works as an afternoon teacher at Smyrna Christian School and as a front desk receptionist at Sports Com in Murfreesboro (his first job). He also coordinates the Middle Tennessee Friday Night Singings and teaches occasionally in the Middle Tennessee School of Preaching, from which he is a 2010 graduate.

Kyle was baptized into Christ on August 31, 1998. He married Marissa on March 8, 2014.